Sand Key Realty
Port Aransas Vacation Rentals and Real Estate for Sale
Upcoming Events
Featured Vacation Rentals

Seafoam Cottage
1 BD / 1 BA Home
Sleeps 3
Pet FriendlyCompletely remodeled cottage with carport. Great location in the heart of Port Aransas! STR# 524869....

Her Happy Place
3 BD / 3.5 BA Townhome
Sleeps 10 adults, 11 total
No Pets.Beautiful townhouse with decks on every level, community pool and close to the beach! STR# 200110716...

Safe Harbor
3 BD / 3 BA Condo
Sleeps 12
No PetsTidy 3 bedroom townhome at Safe Harbor. Sleeps 12 with community pool! STR# 378382.

R...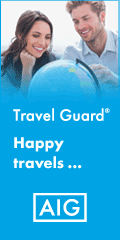 Welcome to your #1 source for Vacation Rentals and Real Estate Sales in Port Aransas, Texas. Whether you're looking for a weekend getaway or looking to purchase your own piece of paradise, Sand Key Realty is the place to call.

Vacation Rentals

Spend your time relaxing on the beautiful beaches of Mustang Island and leave the accommodations to us. Browse our inventory of available homes, condos, townhomes & villas and make your reservation online or call us. Sand Key Realty will make your Port Aransas vacation a carefree and memorable experience.

Real Estate for Sale

No one knows Port Aransas real estate better than Sand Key Realty. Contact us if you are looking to buy or sell a home in the Port Aransas area. Our company will work diligently to find you the perfect home or condo to suit your needs. We will also utilize optimal marketing strategies when selling a home or condo to maximize total profits for you. Whatever your needs, let our Port Aransas real estate company work for you.

Welcome to Port Aransas, TX

Port Aransas, Texas is a quaint seaside village located in South Texas, about a 30 minute drive from Corpus Christi. Port A is home to miles of pristine beaches and offers visitors birding, beach combing, golf at La Palmilla Golf Club, deep sea fishing and bay fishing and a whole lot more!