Sand Key Realty
Port Aransas Vacation Rentals and Real Estate for Sale
Coronavirus Precautions:
Our cleaning staff has always used disinfecting protocols and products to clean rooms after guests depart and before the next guest arrives. In light of current circumstances, our cleaning staff will pay particular attention to high-touch areas in our properties such as door knobs, light switches, television remotes, etc. Our cleaning staff wears gloves when doing their job to protect themselves and our guests. Additionally we have stressed with all of our staff the importance of hand hygiene and taking appropriate action if they feel they are sick. All of our employees wear masks while at work and we have contact-less check-in for all of our properties. Please get in touch with us if you would like any additional information.
Featured Vacation Rentals

Highway 9 @ Sandcastle Cove
3 BD / 2.5 BA Home
Sleeps 8
No PetsAmazing 3 bedroom home with Private HEATED Pool! Prime location near Sandcastle Drive! STR# 593877....

Blue Marlin Cottage @ Anchor Courts
2 BD / 1 BA Home
Sleeps 6
Pet FriendlyCute 2 bedroom, freestanding cottages with communal pool and great location! STR# 184263-3....

Seabatical
2 BD / 2 BA Condo
Sleeps 7
Pet FriendlyCute 2 bedroom condo at Mustang Island Beach Club. Community pool and large private balcony!...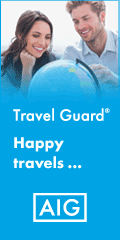 Welcome to your #1 source for Vacation Rentals and Real Estate Sales in Port Aransas, Texas. Whether you�re looking for a weekend getaway or looking to purchase your own piece of paradise, Sand Key Realty is the place to call.

Vacation Rentals

Spend your time relaxing on the beautiful beaches of Mustang Island and leave the accommodations to us. Browse our inventory of available homes, condos, townhomes & villas and make your reservation online or call us. Sand Key Realty will make your Port Aransas vacation a carefree and memorable experience.

Real Estate for Sale

No one knows Port Aransas real estate better than Sand Key Realty. Contact us if you are looking to buy or sell a home in the Port Aransas area. Our company will work diligently to find you the perfect home or condo to suit your needs. We will also utilize optimal marketing strategies when selling a home or condo to maximize total profits for you. Whatever your needs, let our Port Aransas real estate company work for you.

Welcome to Port Aransas, TX

Port Aransas, Texas is a quaint seaside village located in South Texas, about a 30 minute drive from Corpus Christi. Port A is home to miles of pristine beaches and offers visitors birding, beach combing, golf at La Palmilla Golf Club, deep sea fishing and bay fishing and a whole lot more!